Dr. Massimo Gianfermi is a leading specialist in the field of liposuction cosmetic surgery in Paris.
Which patient profile for liposuction?
Stubborn fat is a concern for many men and women, and troublesome fat tissue can be resistant to diet and exercise.
You may be frustrated that you can't get the tone and definition you want in your body.
Pockets of excess fat can result in a flabby, undefined appearance.
Dr. Gianfermi performs liposuction on patients with fat problems to restore a lean, trim appearance.
.
SKIN LAXITY
Patients with skin laxity should undergo liposuction in combination with other body contouring procedures, such as tummy tuck surgery. This results in rreduction of fat and smoother, flatter body contours. Untreated skin laxity can result in redundant tissue folds around the treatment area.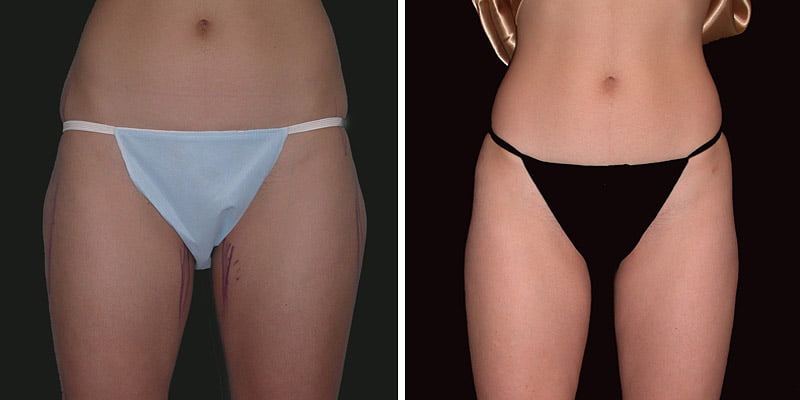 GOOD SKIN ELASTICITY
Liposuction can be performed independently in patients with good skin elasticity. This ensures that you do not develop skin folds after fat removal. Patients with good skin elasticity usually have only small pockets of fat that are resistant to correction by diet and exercise.
Various treatment Areas
Abdomen; Hips; Thighs; Buttocks; Back;
Knees; Ankles; Weapons; Breast/ Chest/ Neck
Techniques used for liposuction
Fat loss
A tumescent liquid is used to help break up the fat and prevent blood loss, making the fat easier to remove and your procedure safer.
Liposuction with body contouring
Why ? 
Liposuction should be combined with body contouring in patients with skin laxity to prevent empty skin folds from forming around the treatment area.
Liposuction for fat transfer
Fat transfer
Dr. Gianfermi performs fat transfers on the face, breasts and buttocks to achieve more realistic and long-lasting results.
Details of the intervention
Recovery
At the end of the procedure, Dr. Gianfermi performs a full anesthetic block in the treatment area to remove the initial discomfort for about eight hours after the patient wakes up.
However, you will experience chymosis, swelling, and redness after the procedure.
Dr. Gianfermi places silicone pads to compress the skin, which prevents fluid buildup and reduces scar tissue formation.You may experience some mild discomfort, but prescribed oral medications can control the associated pain.
You will need to wear a specialized foam pad for one week, then a specialized garment for three weeks.
Most patients can return to work after one week and resume exercise after four weeks. You should avoid strenuous physical activity for three to four weeks after your procedure. Most of the swelling should begin to disappear after six weeks, at which point the final results should be visible.
Frequently asked questions